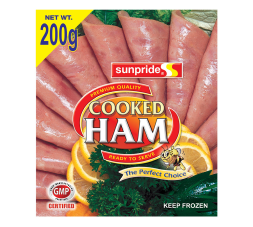 Sunpride Cooked Ham
200g
---
Meticulously cured and blended with fine seasonings to give you tasty meat that's firm when sliced but pleasantly tender and spiced to the bite.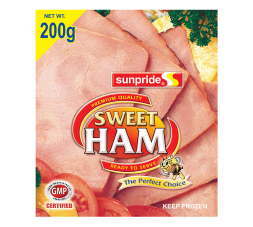 Sunpride Sweet Ham
200G
---
This is the same excellent meat and mix of flavors as that of the Sunpride Cooked Ham except for the added ingredient of caramelized sugar; thereby, making it an ideal meal for those with a penchant for sweetness.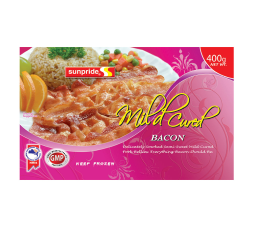 Sunpride Mild-Cured Bacon
200G, 400G, 1kg
---
Cured from the choicest pork belly to give you juicy, meaty streaked bacon that spells delicious from the first to the last bite.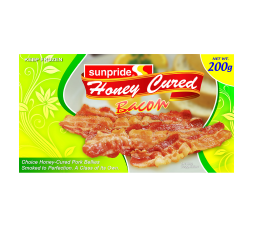 Sunpride Honey-Cured Bacon
200G, 400G, 1kg
---
Cured from the finest pork belly, with a blend of natural flavors, to give your taste buds an experience of juicy bacon delectation.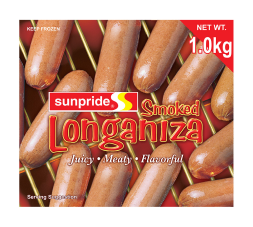 Smoked Longaniza
200G, 400G, 1kg
---
Combine a smoky, peppery aroma with a dominant garlic, peppery flavor and what do you get? A longaniza capped with a snappy, juicy taste that makes a hearty meal anytime of the day!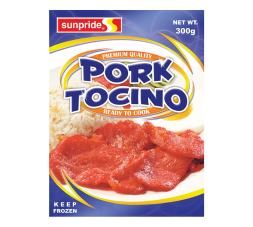 Pork Tocino
150G, 300G, 1kg
---
Our version of the famous Filipino dish made from cured meat to give you soft, tender slices with a sweet flavor. Comes in either pork or beef variants that makes an ideal breakfast to kick start your day.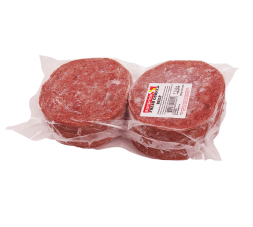 Sunpride Corned Beef (Sliced)
1kg
---
Made with tender, quality beef and special ingredients to ensure you get total satisfaction with every bite.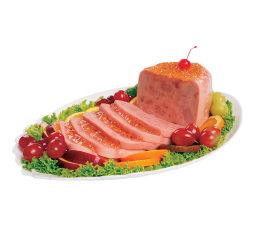 Queen's Ham
850g, 1kg
---
Exquisitely made from cured meat of the highest quality, blended with special herbs and spices and complemented with a delightful sweet sauce to give an impeccable taste that suits even the most meticulous palate.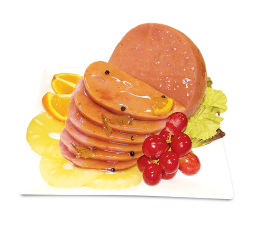 Honey Glazed Ham
1kg
---
A firm and tender premium ham of deep rose color, formulated from the finest meat and combined with zesty flavors to give you that soft, juicy sensation with every bite. Drizzled mandarin orange sauce adds to a more delectable experience.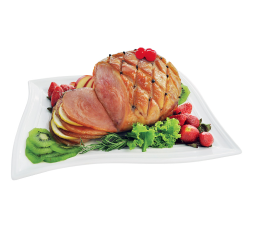 Glazed Ham Boneless
1kg
---
A boneless ham made from delicately marinated premium meat, blended with herbs and spices of only the finest quality. Exquisitely tender and juicy, and added drizzle of its sweet, glazed sauce is a promise of delight to one's taste buds.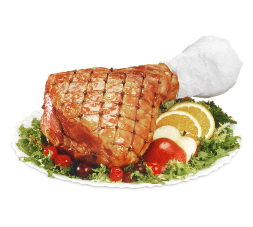 Glazed Ham Bone-In
1kg
---
A premium ham made from the choicest primal cuts, cured with spices and seasonings of excellent quality. The combination of its tender, juicy taste and sweet glazed sauce guarantees a meal of palatable sensations.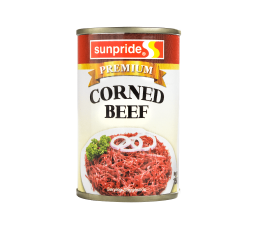 Sunpride Premium Corned Beef
150g
---
Meticulously cured and shredded tender meat, blended with carefully selected spices and seasonings, to give you a premium corned beef that guarantees a savory meal to awaken your senses.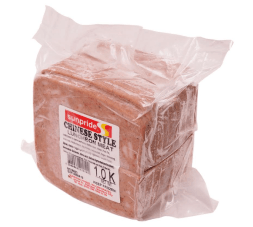 Chinese Style Luncheon Meat
1kg
---
Taste the quality of firmness with every slice and a combination of tender, meaty sensations that await with every bite.